JLP mentoring 1:1
$

400.00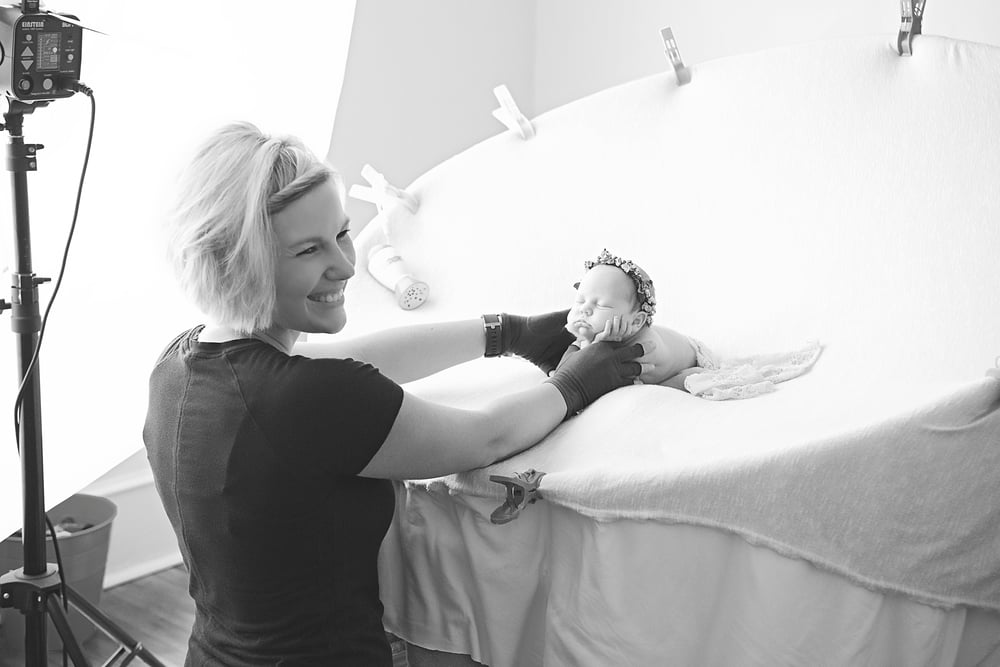 Total cost: $800
Non- refundable deposit: $400
Remaining $400 is due 1 week before the workshop
*Snacks and lunch will be provided. Transportation and accommodations are not included.
Date: To be determined (contact to confirm date)
Location: Jenna Leigh Photography's studio located in Brevard NC
During this one-day 1:1, hands on class students will learn everything from the technique of proper lighting to the processes of safely posing newborns. Topics that will be covered include, lighting, camera settings, posing safety, beanbag workflow, props, and how to work your angles to get the most images out of one pose. Basic photoshop with one creative composite will also be included. Students will have the opportunity to learn in a one-on-one hands on environment.
What is needed:
- A DSLR camera, and a 35, 50, or 24-70 lens
- Knowledge of manual mode
- Knowledge of basic photoshop
- Also if you own a Paul C Buff CyberSync transmitter that would be handy (but not a necessity)
You will be able to use all of the images that you take for your portfolio.
9:00am- Meet and greet
9:15am- Basics of lighting and camera settings will be discussed
10:00am- First newborn will arrive (beanbag workflow)
12:00 - Lunch break and discussion
1:00- Second newborn will arrive (Props and wrapping)
3:00- One image edit from beginning to end (I primarily use photoshop actions), and one advanced creative composite edit from beginning to end. Followed by Q&A